Every session is suitable for beginners and is guided by an experienced instructor. You can sit on a chair or on a cushion on the floor, wherever you are comfortable and there are no difficult postures or complicated techniques.
More and more people are discovering the benefits of meditation. This ancient method has come to be seen as a powerful support for modern life—something that can be practised anywhere, by anyone, of any age or background.
There is growing scientific evidence that meditation has a positive effect on our health and wellbeing, and meditation techniques are routinely used in the treatment of stress, depression and a wide range of medical conditions.
Both of our meditation rooms have floor to ceiling windows with spectacular ocean views. All sessions are free with the option to make a donation if you wish.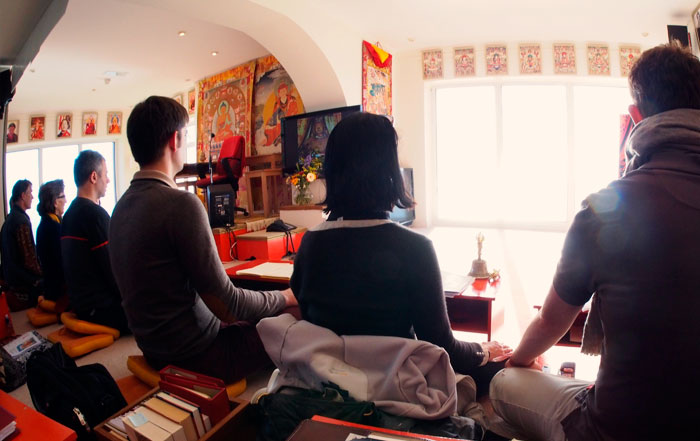 Guided Meditation
Meditation is bringing the mind back home, and this is first achieved through the practice of mindfulness.
Once an old woman came to Buddha and asked him how to meditate. He told her to remain aware of every movement of her hands as she drew the water from the well, knowing that if she did, she would soon find herself in that state of alert and spacious calm that is meditation.
The practice of mindfulness, of bringing the scattered mind home, and so of bringing the different aspects of our being into focus, is called 'Peacefully Remaining' or 'Calm Abiding'. This is the first practice on the Buddhist path of meditation.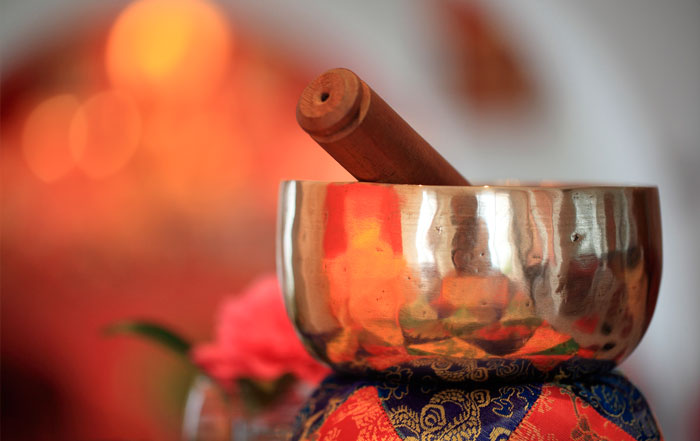 Guided Loving Kindness Practice
When our hearts and minds are filled with love we naturally experience happiness and well-being.
Loving Kindness meditation is a method that helps us to develop unconditional love, starting with developing a healthy and loving relationship with ourselves and then extending that out into all our relationships and ultimately to all beings.