News

Be Kind to Yourself at the Care Centre

Unplug, unwind, be kind…

Extended until Easter enjoy reduced mid-week rates (Tues-Thurs) for Be Kind to Yourself Breaks: book on-line for 10% off our seasonal prices with B&B starting from €31.50 per person sharing.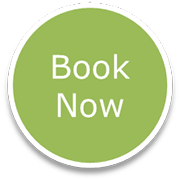 Be Kind to Yourself guests can also avail of a 20% reduction for Craniosacral Therapy (a gentle light touch therapy that supports your body's natural striving for balance and optimum functioning) and one-to-one guidance and advice on meditation and compassion practices, with a teacher with over 25 years experience of practice, subject to availability.
Pre-booking for these sessions is essential. Contact: info@dzogchenbeara.org
Your break will be spent at the Spiritual Care Centre which has been especially designed as a sanctuary of rest and renewal. Read more.
Recent research in positive psychology shows that improved self-compassion increases our feelings of wellbeing and decreases anxiety and depression. One of the key principles of self-compassion is to Be Kind To Yourself.
Release and relax in the uniquely healing and inspiring natural beauty of Dzogchen Beara. Enjoy vast ocean views and clifftop meadow walks; savour vegetarian food cooked with love, artisan coffees and teas and home baking.
Every morning, you're invited to attend a calming guided meditation session in our famous cliff-top shrine room, with floor-to ceiling windows offering spectacular ocean views. If you wish, in the afternoon, you can join a Loving Kindness session in the beautiful Care Centre meditation room, and learn a simple method to develop unconditional love, which starts with nurturing a more healthy and loving relationship with ourselves.
You're also welcome to join our Thursday morning Open Heart Open Mind meditation and compassion mini-retreats, suitable for everyone, with no experience needed. Information and on-line booking here.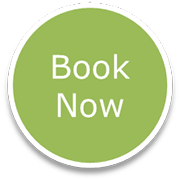 The Irish mystic John O'Donoghue wrote, "When you are compassionate with yourself, you trust in your soul, which you let guide your life. Your soul knows the geography of your destiny better than you do." A Be Kind To Yourself break at the Care Centre at Dzogchen Beara gives you the space to listen to the voice of your inner wise guide and to rediscover your inspiration for life.
For further information +353 (0)27 73 032 or send us an email.