News

Be Kind to Yourself at Dzogchen Beara
Unplug, unwind, be kind…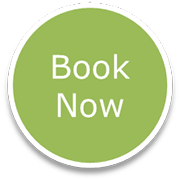 Be Kind to Yourself Breaks offer stays at 15% off mid-week rates (Mon-Thurs).
Be Kind to Yourself guests can stay at either our Spiritual Care Centre which was especially designed to be a sanctuary of rest and renewal.
Spiritual care Centre
Reduced mid-week rates (Monday – Thursday); 15% off with B&B
starting from €59.5 per person sharing.
Book here
Release and relax in the healing natural beauty of Dzogchen Beara.
Enjoy vast ocean views and clifftop meadow walks; savour vegetarian food cooked with love in our café and bookshop which also offers artisan coffees and teas, and delicious home-baking with vegan options.
Meditate in our famous cliff-top shrine rooms, with floor-to ceiling windows overlooking the expanse of Bantry Bay.
Research in positive psychology shows that self-compassion increases our feelings of wellbeing and decreases anxiety and depression. One of the key principles of self-compassion is to be kind to ourselves.
"We should never think that it is selfish, or wrong, to be kind to ourselves. Being generous to ourselves, making friends with ourselves, and uncovering our own kindness and confidence, are central to the (Buddhist) teachings. We uncover our own Good Heart, our fundamental goodness, and that is the aspect of ourselves that we identify with and encourage. It is very important to begin by working on ourselves, strengthening our love and compassion, before going on to help others." (Sogyal Rinpoche, The Tibetan Book of Living and Dying)
For further information +353 (0)27 73 032 or send us an email.