Dzogchen Beara is now open and is operating in line with Government health guidelines. Please read on to see what we are offering now and in the near future.
Traveling from Overseas
Dzogchen Beara is unable to offer facilities for guests to self isolate partially or fully. If you are planning to stay with us and are traveling from outside Ireland or have traveled abroad recently we request that both guests and visitors self-isolate prior to coming to Dzogchen Beara. For information please read the following information carefully: https://www2.hse.ie/conditions/coronavirus/travel.html
Accommodation
Cottages
The cottages are open for booking. Click here to check availability.
The Spiritual Care Centre
Update: Breakfast is included in your stay at the Spiritual Care Centre. Please note that we have replaced our self catering breakfast service with an individually served breakfast. Our self-catering kitchen is presently unavailable however, each room now has a tea station (including tea, herbal teas coffee, milk, sugar and biscuits). Lunch is available daily (book before 10:30am) and you can also pre-order sandwiches for your evening meal. For more information please contact the Spiritual Care Centre on +3532773370 or carecentre@dzogchenbeara.org.
Hostel
Update: Our two private rooms are available with private bathroom and catering facilities in place. However, due to Covid-19 our male and female dormitories are currently unavailable. For more information please contact the office on info@dzogchenbeara.org +353 27 73032.
To check availability please click here.
Cafe/Shop
Our cafe/shop is now open and we have a system in place to protect the health of both customers and staff. You can read more here.
Lunch
On-site lunch resumes on Monday 6th July. We will continue to offer pre-order takeaway food. Click here for further details.
Daily Meditation
Our public on site meditation classes are currently suspended. Please check here for updates.
Grounds and Buildings
At present, you are welcome to visit our grounds including the meditation garden and stupa but we do ask you adhere to the prescribed social distancing measures at all times (keeping 2 metres distance). Our 2 shrine rooms are currently closed to the public.
Events
All onsite events up to the end of July have been cancelled and where possible replaced with our new online programme. Click here for upcoming events.
Please continue to check this page and Facebook for updates.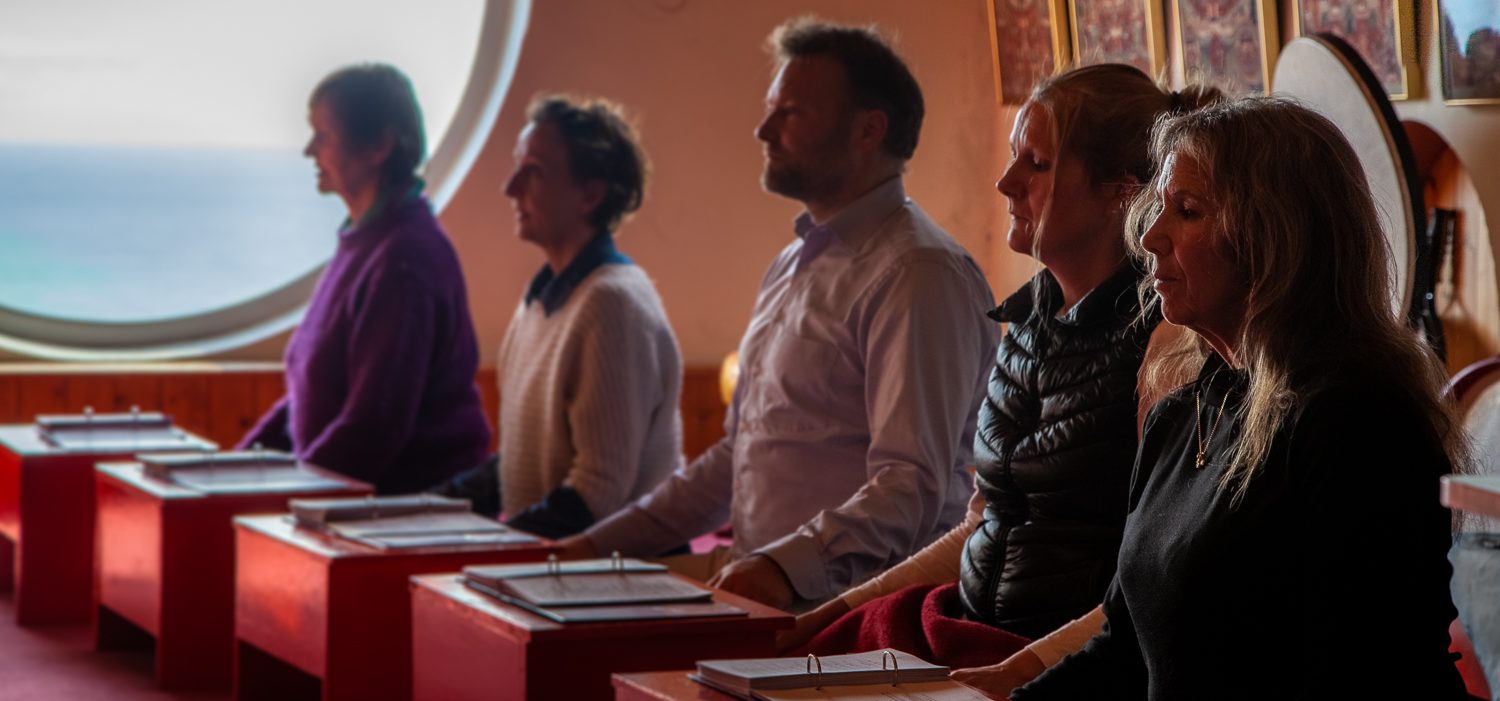 Every day the Dzogchen Beara community is praying for all those affected by COVID-19. May the epidemic quickly be alleviated all over the world.
May you be well, may you be happy.